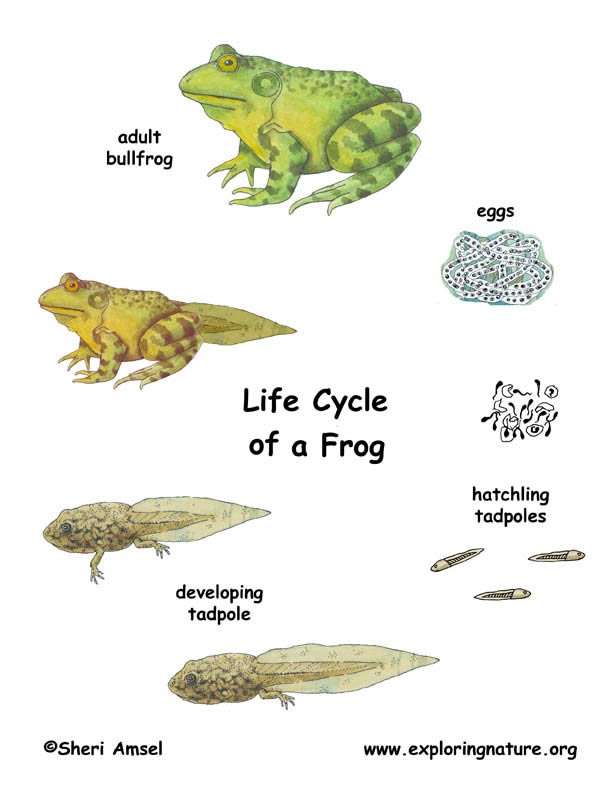 A lifecycle diagram is used in ecology to show various life stages of an organism. This same diagram can be used to show how naturalists evolve throughout their lifelong naturalist journey. Children start off looking and observing their backyard the same way frog eggs start off in their small pond. Children grow into students and nature stewards who are learning to take care of the natural world. Tadpoles begin to move out of their comfort zone and venture into deeper parts of the pond. Everyone has a dramatic and inspiring experience - no matter how big or small just how frogs go through the dramatic experience of developing their limbs.  Usually as adults, naturalists take action and give back to the community by passing on their knowledge to the next generation of naturalists. How do you think this part of the lifecycle relates to a frog? But most importantly, no matter where you're at in your life, there is a place for you to join the lifecycle of a naturalist. 
Childhood Wonders
Chris Lay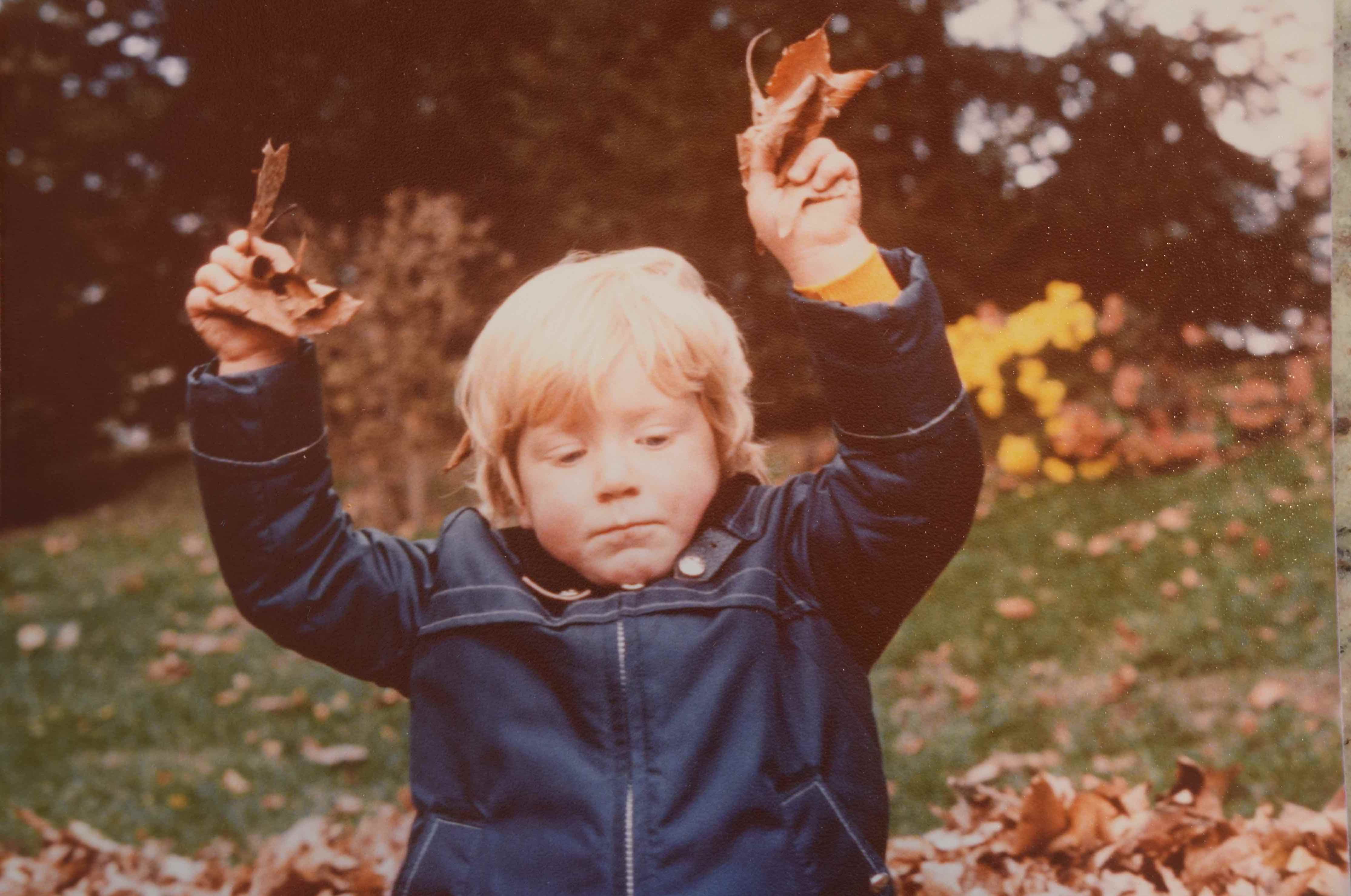 At my first Boy Scout Troop meeting when I was 11, my scoutmaster took us on an edible/medicinal plant walk. I was mesmerized and never forgot that experience. Never underestimate the difference you can make in a young person's life by showing them what you love about the natural world. 
Felicia Von Stolk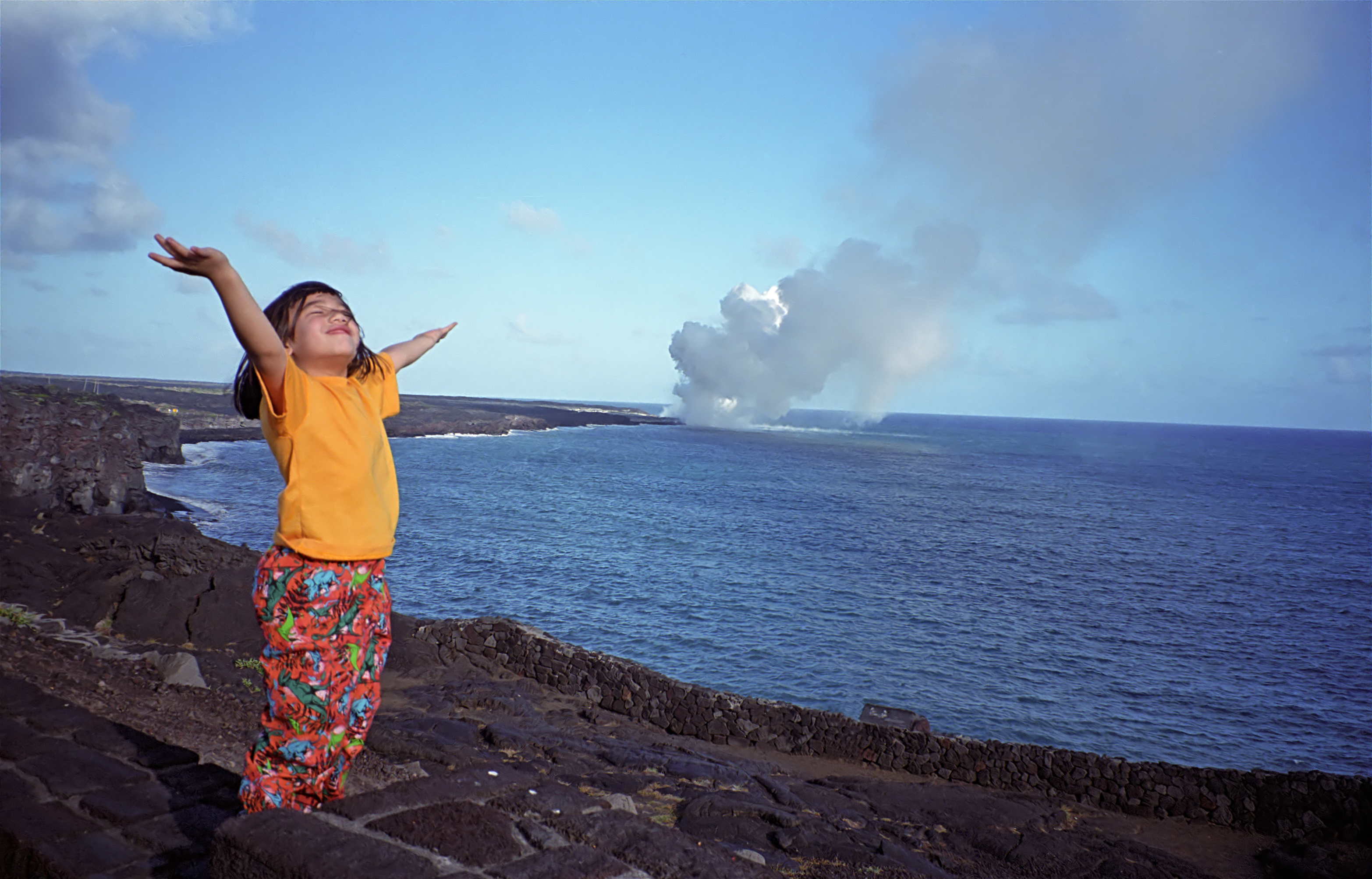 As a child I was pretty much always outside, almost never wore shoes, and was happiest in nature. As I grew older and learned new tools for exploration, my 'becoming a naturalist' was mostly unintentional. I suppose that makes sense however. Being a naturalist means that you have an ongoing pursuit of observing and constructing your own understanding of the natural world. For some people that starts off when they're a child, but for others this could be later in life - there are many paths. Being aware of how nature affects you and others is something that I was able to hone in on when I was young.
By being a Santa Cruz native I was continuously exposed to easily accessible varying types of natural spaces. Everything from the redwoods to the ocean I was able to visit and each outdoor excision from then until now has been extremely rewarding. 
Tatjana Beck
An interest in the outdoor world has been with me since I was small - catching lizards, sifting through pebbles, exploring redwood stumps. Being able to explore outdoors as a child helped me find the naturalist lifestyle. It's incredibly important for all children to spend time outdoors. There's so much to learn and explore. By instilling a respectful relationship with nature at a young age we're able to support a new generation of nature enthusiasts who will have the strength and passion to keep our natural world safe. 
Scholars of Nature
Tamar Weir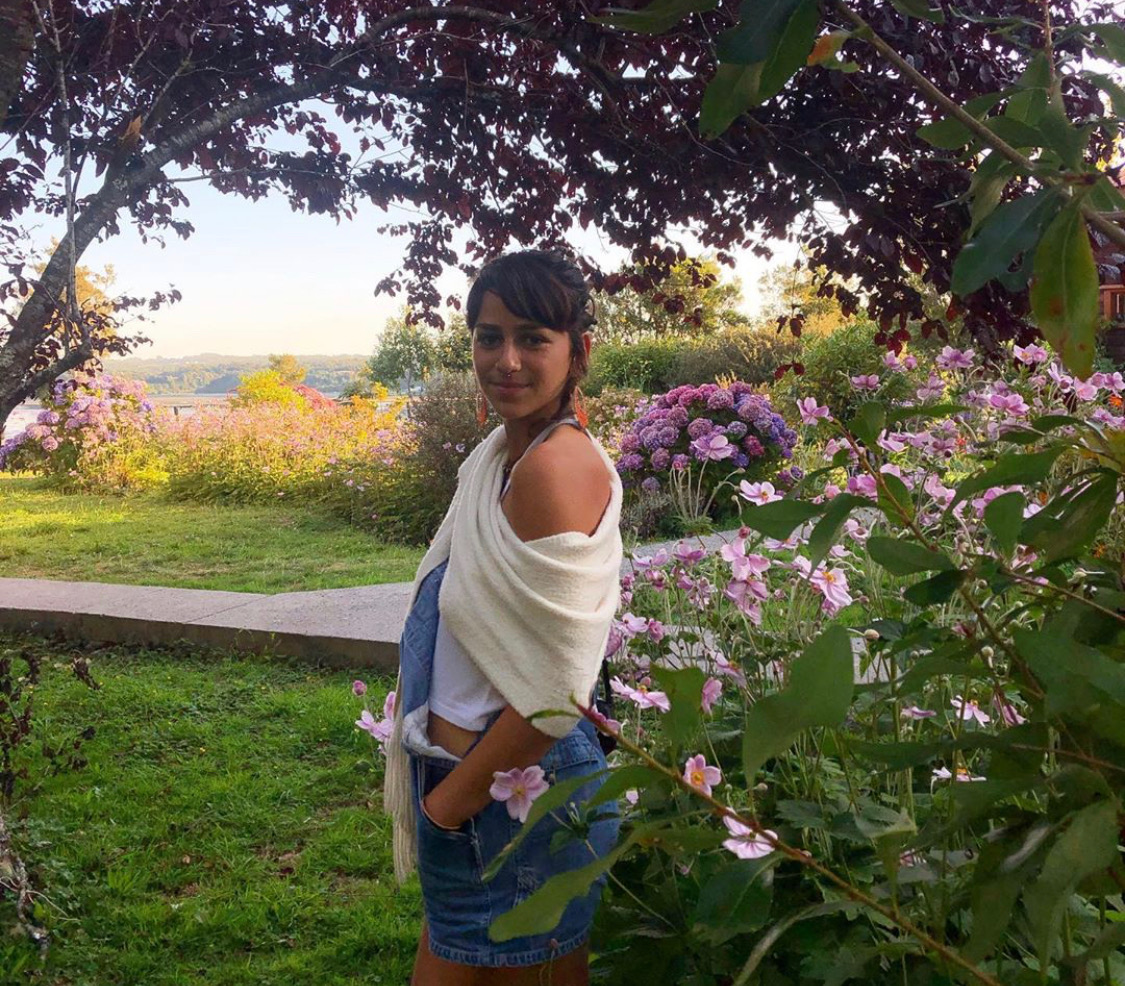 As a sociology major who has an interest in environmental science I often find myself lacking the scientific names for organisms. I can't remember the last time I took a science class that required me to do experiments and list off species names, but that doesn't mean I don't care about the natural world and its processes. I think that many people struggle with this idea of not being a 'science person', but still wanting to participate in ecological studies. I know that I have the drive and determination to do these things, but I don't really have the whole understanding of certain knowledge. 
I learn by doing. Helping my parents plant their vegetable garden has taught me a lot about the plants and what they need to survive. Already from a young age my dad gave me the confidence to figure out things I'm curious about and by giving me that drive he showed me that if you have a passion, the knowledge will come to you as you work and explore. 
Isabella Collumbo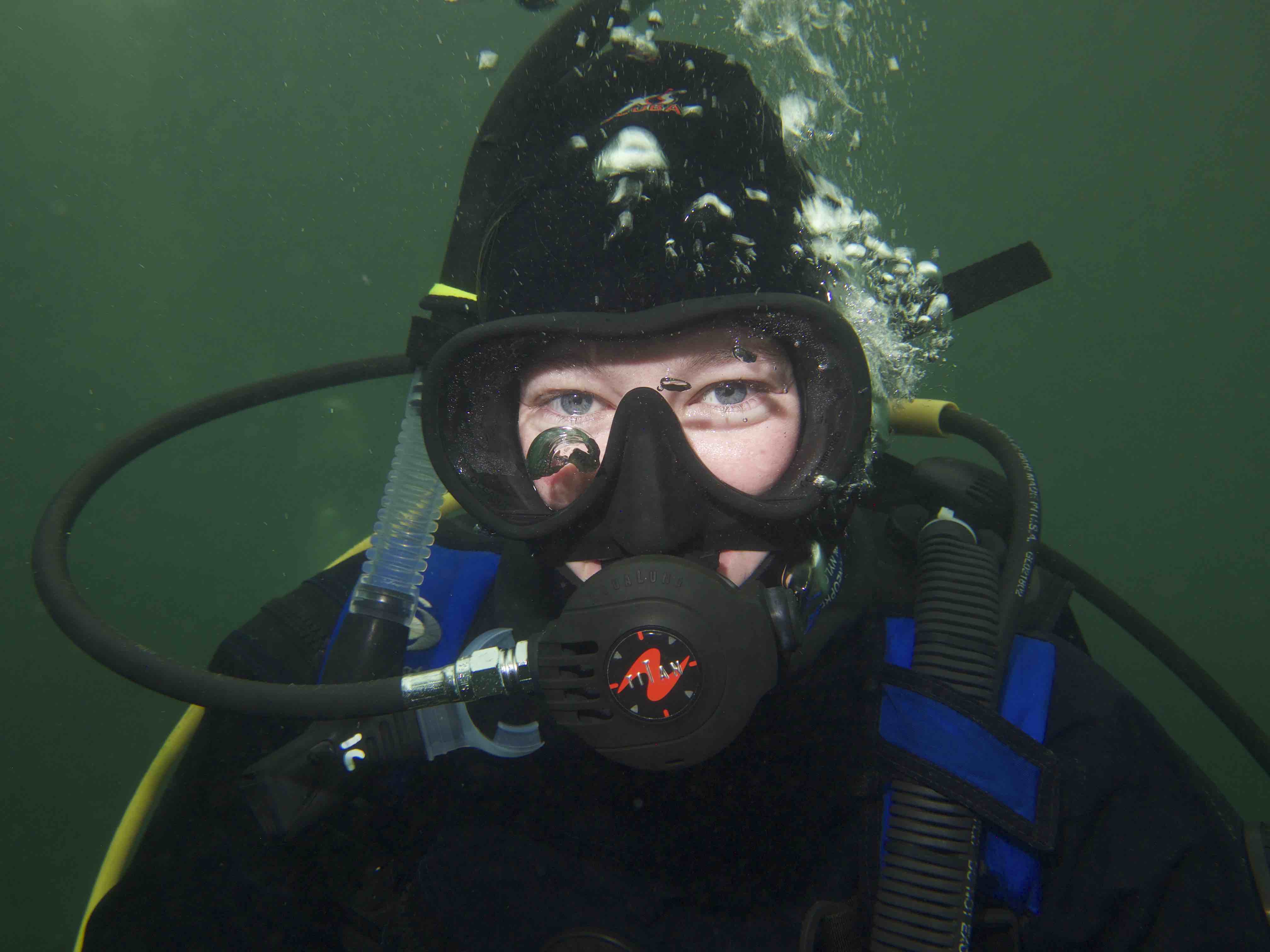 I'm a diver with a fear of water. What keeps me going are the small breathtaking moments in the underwater world. There was a moment during my field quarter in Alaska where I was sitting under the water, freezing cold, and told myself that I am quite literally in the middle of nature which helped me get on with my work. An easier reason to convince myself to continuously go diving is the rare events that occur that I am able to observe. I was lucky enough to witness a nudibranch bloom in the winter. This is a rare event, and seeing it in crystal clear water was mesmerizing. When I surfaced I popped my head out above the water and looked above me, where a rainbow had formed right where I had been diving. Moments like these keep inspiring me to overcome my fear and to teach people about the ocean to keep natural history relevant. 
Sarah Ashlock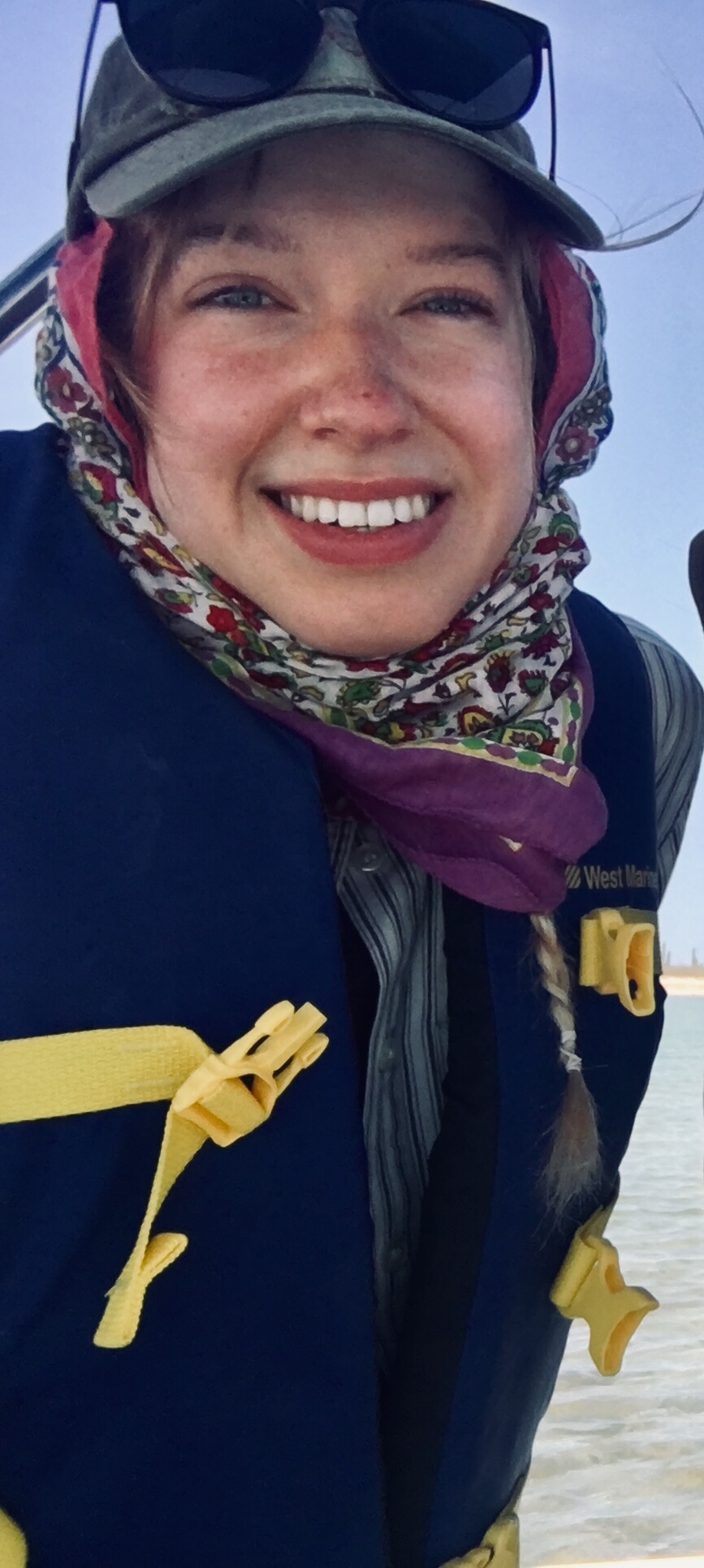 It's a challenge for a first gen, low income, community college student to get involved when they don't have a supportive community. It's hard to even be informed of options especially in the ecological field. Rural communities are often underrepresented in the scientific community as there is a discrepancy of the types of people who are part of it. Different views with different types of people help a community grow. 
Luckily, UC Santa Cruz has a welcoming community that opened a lot of new career paths. I was able to take part in a field course which allowed me to execute my own research on desert plants. I am also lucky enough to work in a research lab where I work with plants from tropical regions, and I finished my senior thesis where I quantified the well being of plants. 
Jessica Carver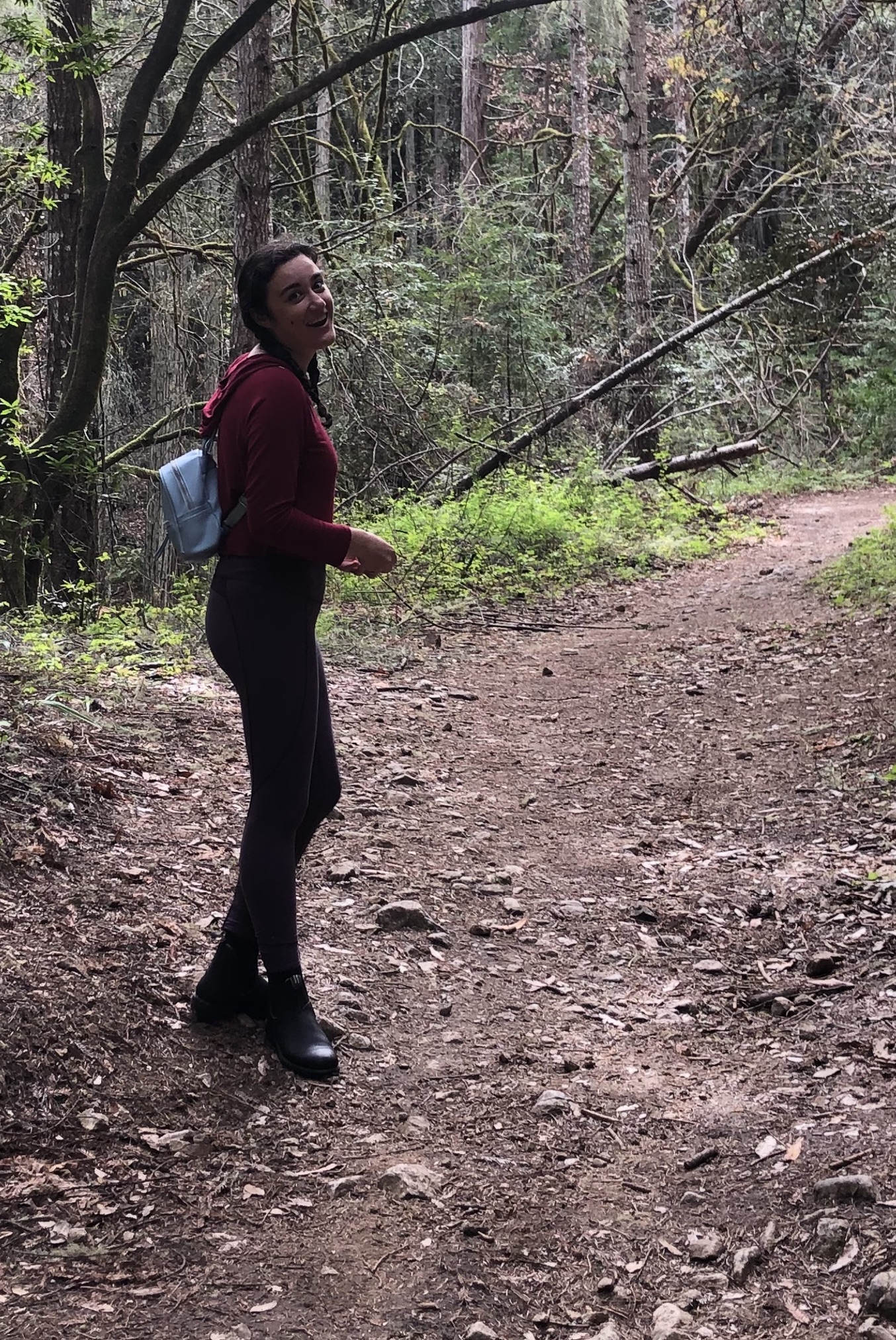 I originally came to UCSC as a Computer Science major following a 3 year high school project where I built 3 solar powered boats from scratch. I loved the engineering, planning and programming aspects of that project, which led me to apply for a computer science major. While I enjoyed the computer aspect of my projects, I also loved how I created solar powered boats, from an environmental aspect. It wasn't until I got to Santa Cruz when I realized I wanted to study Environmental Studies. I have always enjoyed spending my time outside, but I never really stopped to observe the areas around me until college. Now, I feel more connected to nature than I ever had before. 
Making the switch to Environmental Studies was a challenge because I lack basic ecological knowledge that others students have. However, I do know that by talking with others and continuing to be curious about everything, I will gain knowledge and confidence in my abilities. Through this transition, policy design and conservation have become my passion, and I feel that I am now a part of the naturalist community. 
Nature Stewards
Sarina Sylavong
My interest in forestry and plants started when I was a sophomore in high school and was offered an internship to do forest ecology research. I did plot surveys, set camera traps and was one of the few people in my group who really fell in love with ecology. My confidence in this field was solidified when I got my first job right out of high school working for the forest service in the Sierra Nevada. 
When I got to UC Santa Cruz I spent time in the Upper Campus Natural Reserve as an intern where I surveyed trees, but also found many salamanders living under logs which can be quite exciting! I'm still working in the forestry service as a subcontractor where I now have to walk the fine line of natural history preservation and people's safety. Being a female person of color working in a white male dominated field has its challenges, but by finding ways to relate to my coworkers (sometimes through memes) I'm able to enjoy what I do with the people I work with. 
Aldo Lopez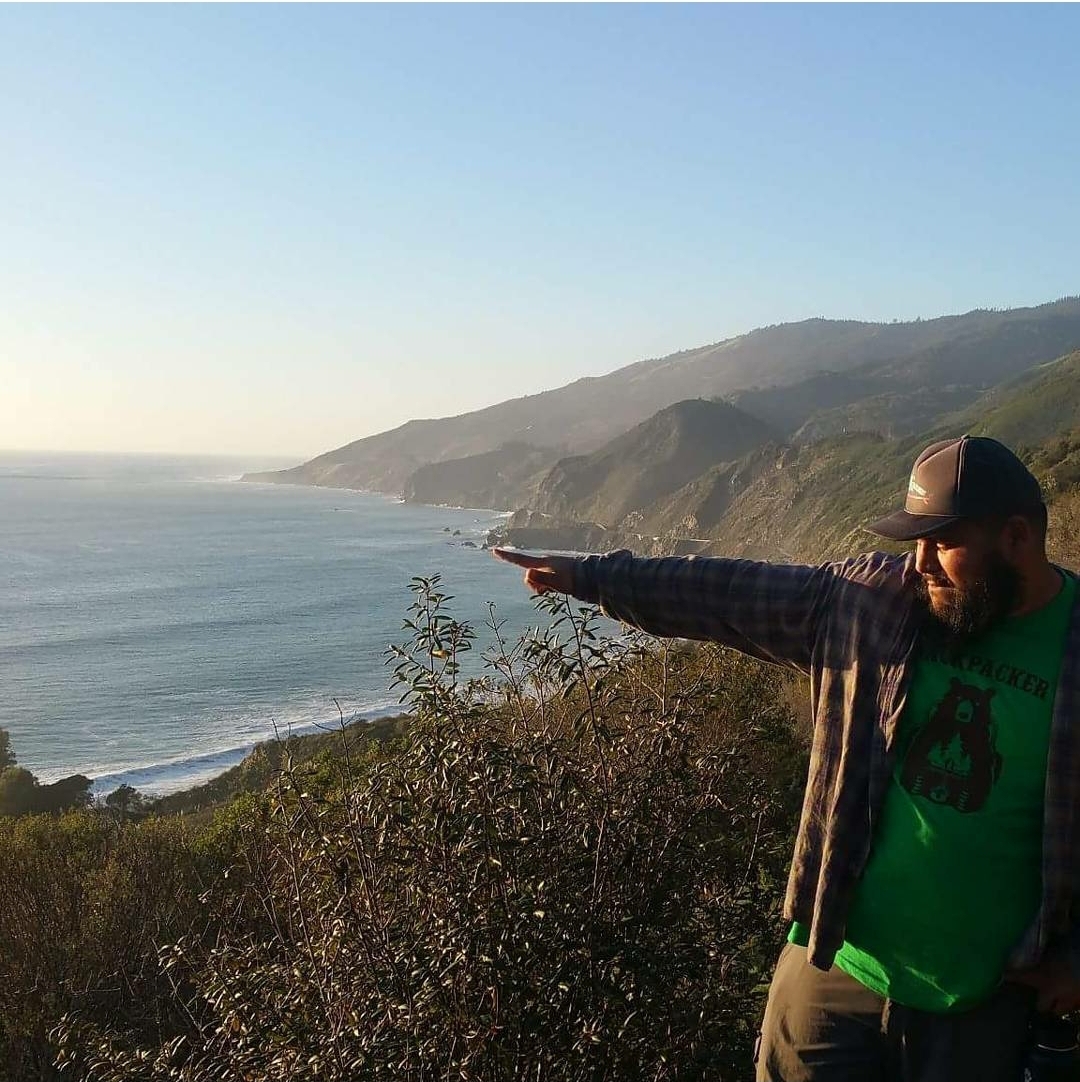 As a restoration ecologist I develop and conduct various restoration projects throughout Watsonville's wetland system. I chose my line of work because I get to research local natural history, restore the environment, and work outside. Occasionally I get the opportunity to teach natural history to local public school children during special community outreach engagements. I enjoy being able to share about our natural world and showing people who we can provide a healthier natural environment for each other. 
I've always made it a personal goal of mine to get as Latinx and Chicanx youth involved in the environment and naturalizing. The people you meet and the network you create will help you immensely through your naturalist career. All of the career advancements outside of Santa Cruz County have actually come from naturalists I've met in Santa Cruz County. I hope that I will also serve as a mentor to the youth I interact with to get more diverse faces in our naturalist community. If we continue to get more new people involved this will continue to keep natural history relevant for years to come.
Kylie Smith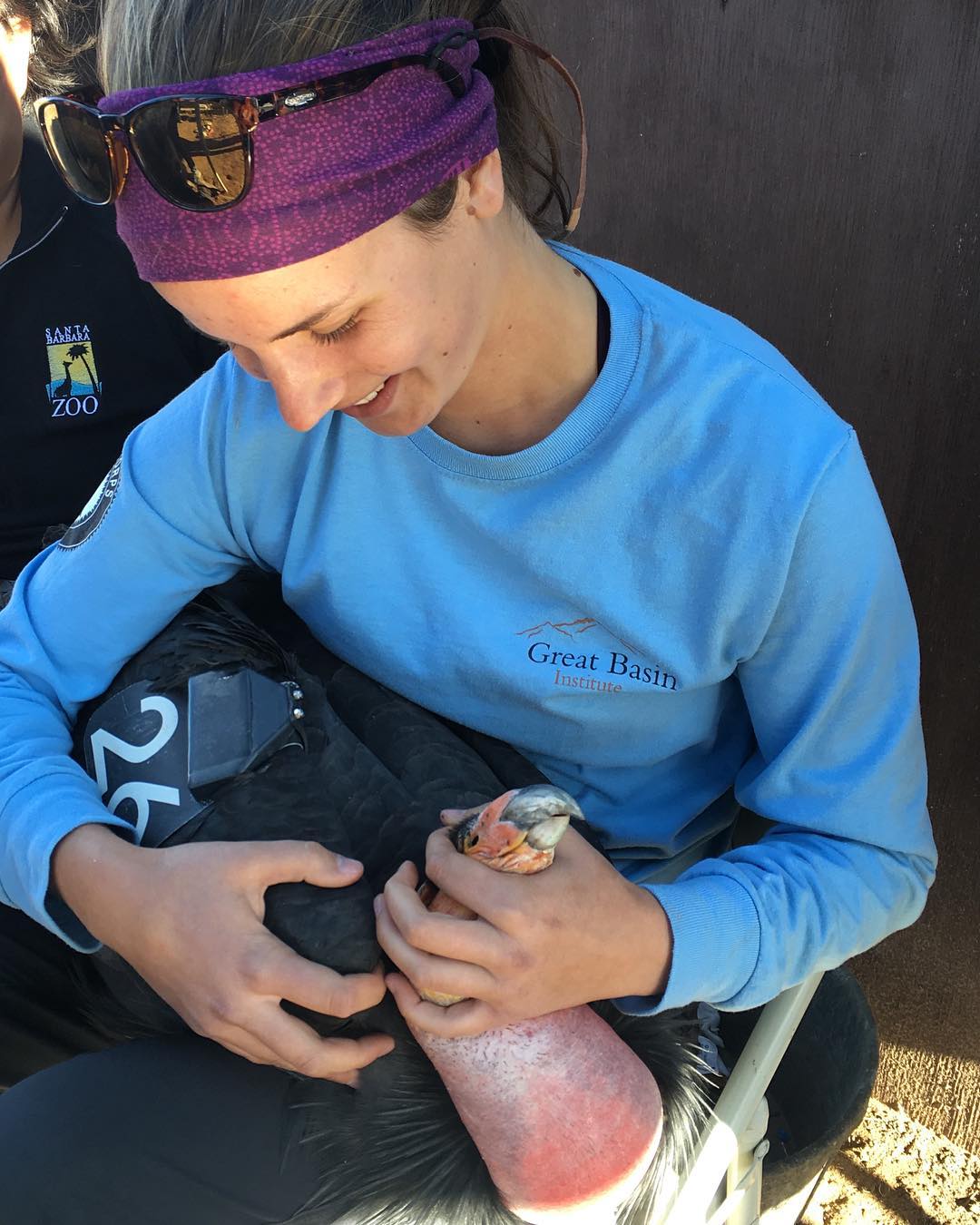 Kylie has worked quite a number of jobs from California Condor Technician, to outdoor education teacher, to State Parks environmental interpreter. Many jobs are seasonal, but they also often provide housing, offer great experiences and most importantly, she's outdoors doing what she loves. Having a job in natural history where she can constantly learn is important to her. She feels lucky to be able to work in this field as it is a rewarding and fulfilling career.
Natural history is such a big part of her life, she always hopes that more people can take the step outside to see how beautiful nature is. There doesn't have to be a huge commitment, a walk around the neighborhood park can be enough. Being a naturalist doesn't need to be a life dedication, it can be a hobby. There's a disconnect between people and nature and sometimes all it takes to fill that gap is to encourage someone to take a flower walk in the spring. 
Julie Sidel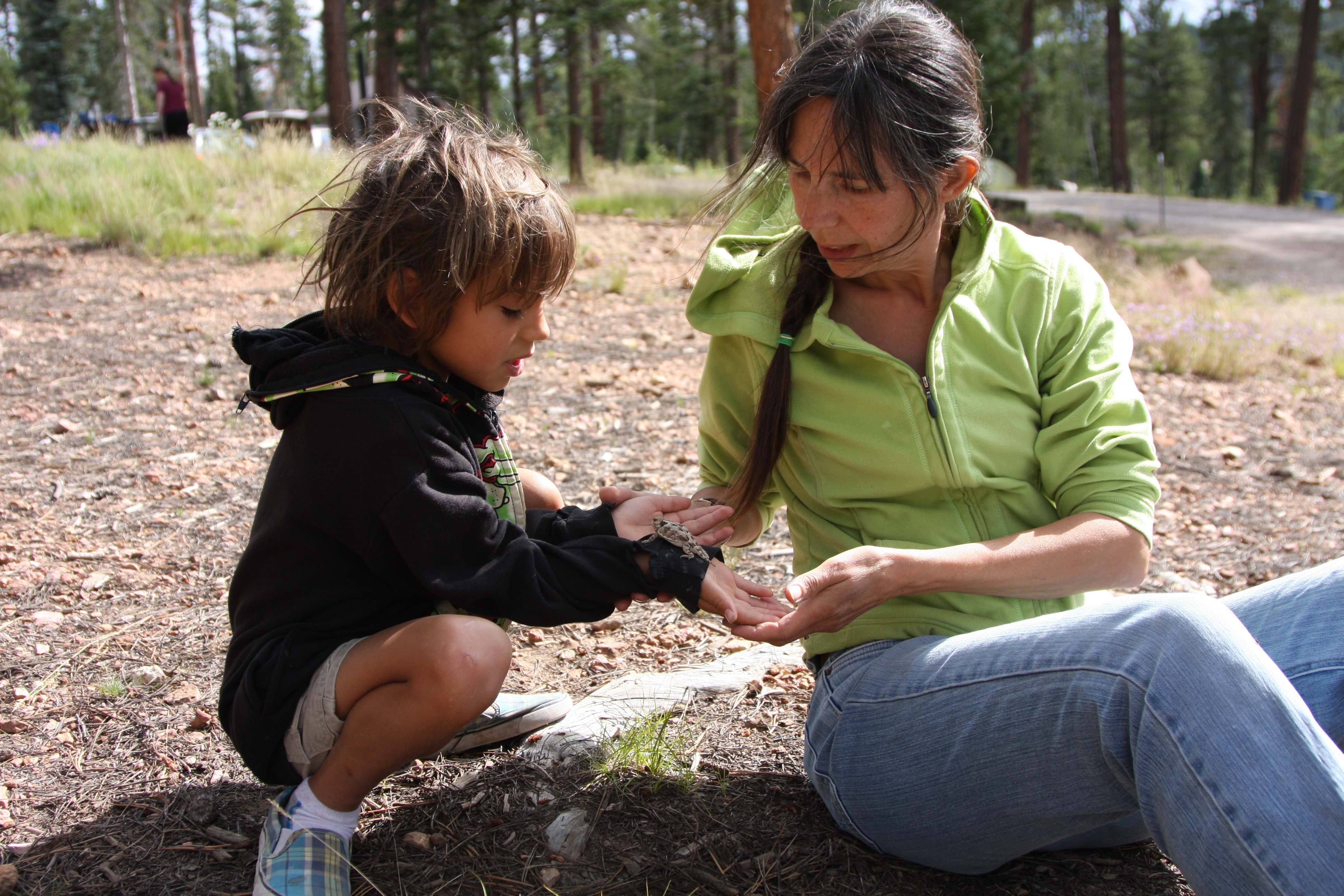 Anthropology and archaeology are core pieces of my identity. At the start of my career I was doing an
archaeology internship in the southwest. I was working with experts and it was an honor to be a part of that community. But there was a moment where I realized that in order to make it in archaeology I have to get a PhD. I have to be honed in on one specific topic for years just like all the people around me did and I realized that I don't have that in me because I am interested in a huge variety of topics. Not being able to see myself as a scientist was difficult to deal with. 
One of the people there told me it's okay because there's a different role I can play and that was the role of interpreter. Someone was needed to bring science to the public because without interpreters there would be no communication. At that moment a light bulb went off in my head and I knew I was going to be okay. When I got to Santa Cruz I started working first as an educator and then as an interpreter bringing excitement to people by helping them experience nature.
Experiences Big and Small
Jenny Anderson
I am lucky enough to have experienced a multitude of captivating natural wonders. Santa Cruz County is so diverse in its ecosystems and open spaces that you never run out of places to explore and observe. When I was at Ano Nuevo one time I watched the first elephant seal being born on land. During breakfast one day I saw a white-tailed kite eating breakfast outside my window. Being out in the mountains and seeing a bobcat with two cubs, a mountain lion or a weasel gives you a feeling of awe. The thrill of opening a nest box at Quail hollow and seeing that a Western Bluebird has laid its eggs and those chicks will become the first recorded successful fledglings in San Lorenzo for 22 years. 
It's important to remember that these moments are only possible if there's plentiful habitat for the animals and I worry about loss of habitat. However, I am excited about restoration projects like the ones in front of my house or the ones that Groundswell is doing - restore habitat and the plants and animals return or continue to thrive.
Sarah Albright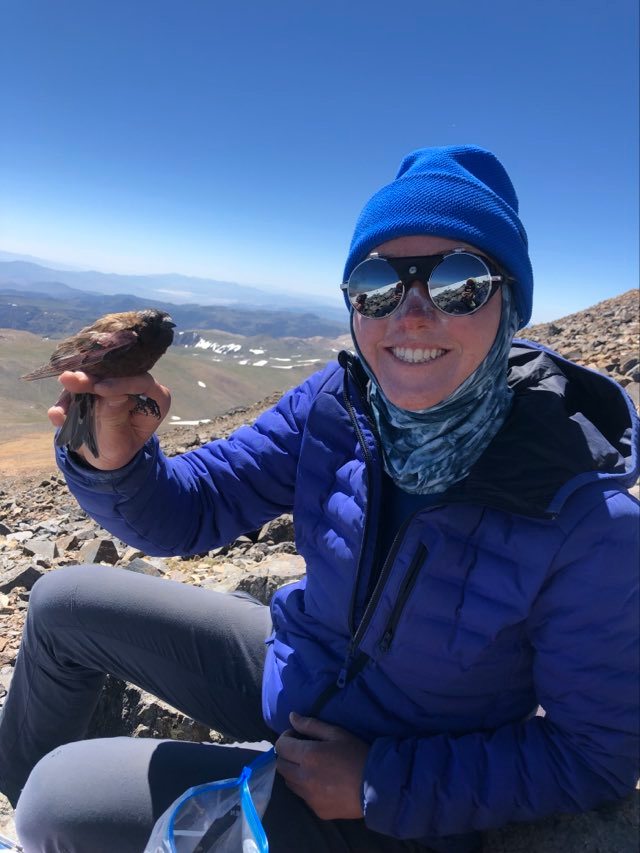 I experienced a beautiful moment in the snowy Sierra Nevada mountains last summer. I truly felt grounded to the moment I was in when I stood alone at a half frozen alpine lake as I watched the sunrise. There were tiny birds foraging on the ice and everything around me was completely still. I felt this overwhelming sense of belonging. 
It's wild to think about what had brought me to this moment. It started one and half years before that, when I started bird banding at Younger Lagoon just because I wanted to. I learned from my mentors Vaugh Williams and Tim Brown which led me to go on this research trip with Tim to the Sierra Nevadas to study Gray-crowned Rosy-Finches. All this helped me realize that field biology is the field I want to go into. I would like to see ecology move toward a more interplindicinary approach. For example there's physics in how the wind moves the grass you're observing. You need to understand the environment to protect it. A mixture of having rewarding moments in the field and background knowledge will help us figure out how to preserve our wildlands. 
Ryan Carle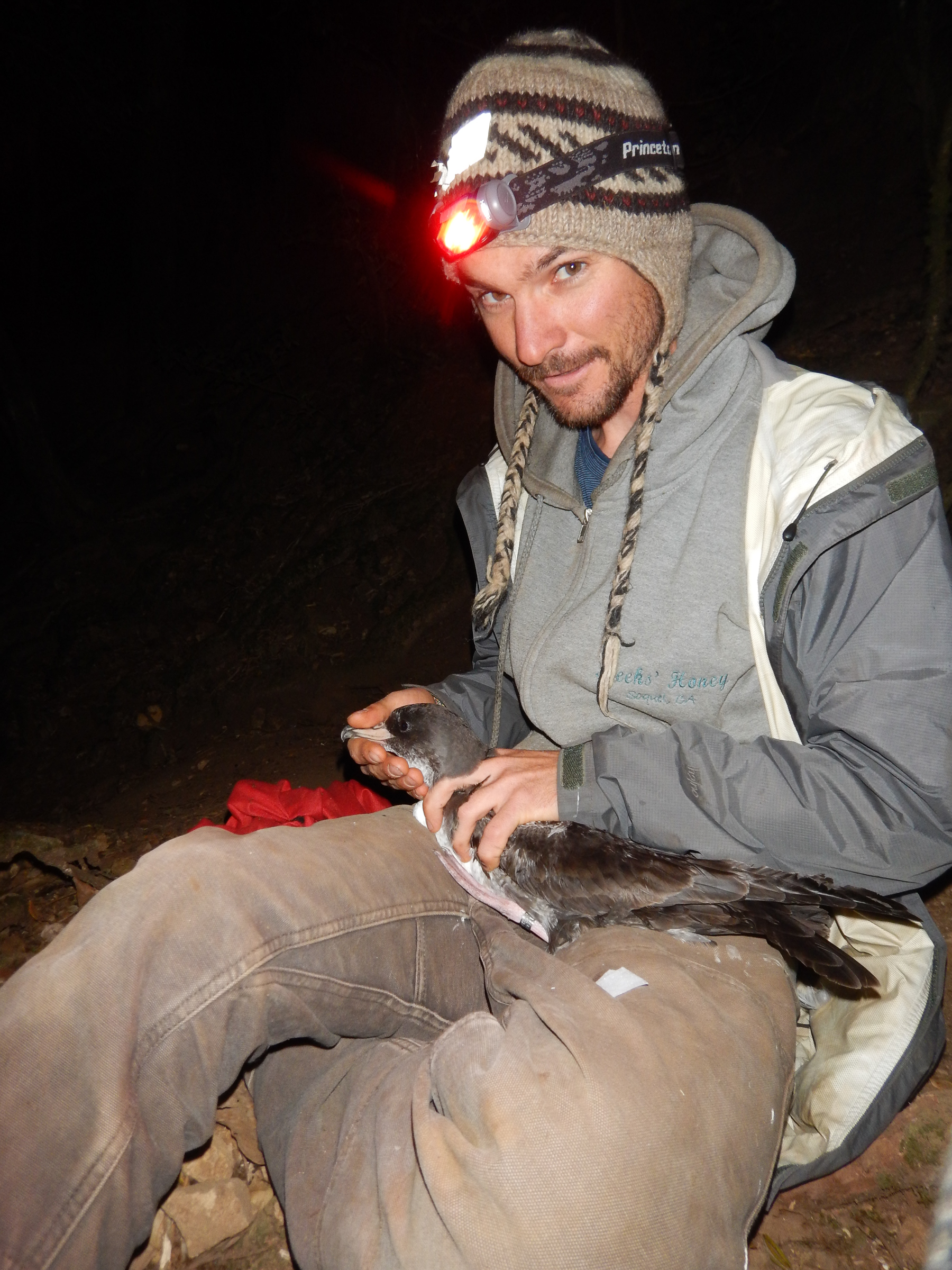 Memorable moments don't just have to happen far out in the backcountry, you can have rewarding experiences in your own backyard. A recent, close to home moment I had was during quarantine. I started keying all the plants in my neighborhood and went for walks a couple times a day. One day I decided to actively expand my observation beyond where I normally would look. I saw a big sandstone rock just a bit further out and went to check it out. And there, close to the road but well hidden, was a relatively large rockfall at the top of the ridge. The rockfall had opened a sandy space between the brush that was full of a colorful spray of purple and blue chaparral-specialist flowers. There were several species I'd never seen before during ten years of living (and closely observing flowers) on our road. As I identified and researched them I found that they were all adapted for sandy openings in chaparral—exactly the habitat where I'd found them.  It was fun to discover something new so close to home and really demonstrated how just opening your perspective a little differently than normal can lead to new discoveries.
 Community Centered
Erika Perloff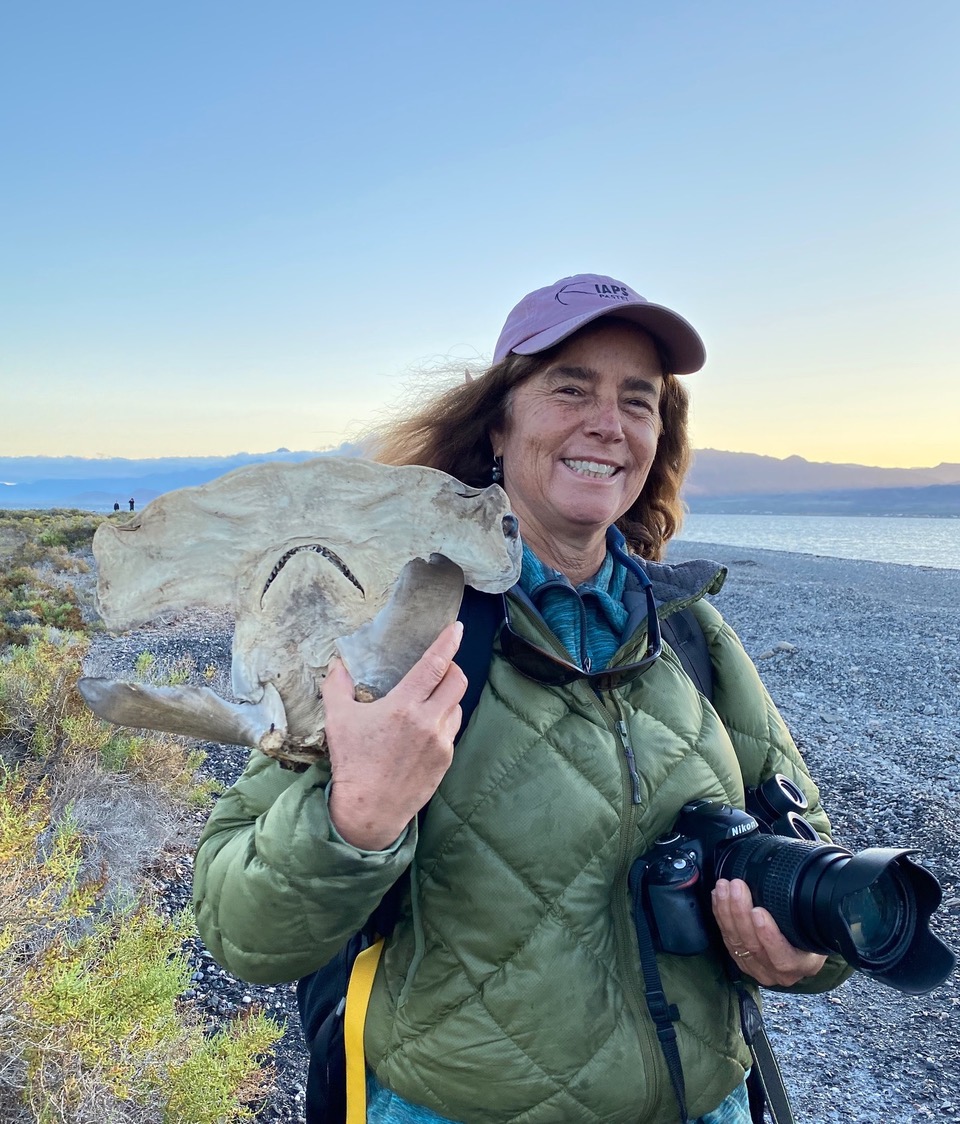 Santa Cruz has a huge naturalist community with an abundance of welcoming groups that would be happy to share their knowledge about birds, mushrooms, plants and so much more. There are many organizations to get involved in. As a student you can take part in a field quarter. Anyone can join the Santa Cruz Bird Club, the Natural History Museum community or tour the UCSC arboretum.  On a given day you could attend a bird walk at the farm, a mushroom foray, a class on harvesting edible seaweed, a tidepool walk or a moonlight kayak on the slough. It is a joy to be a naturalist in Santa Cruz!
If someone is curious about a particular topic, such as birds or mushrooms, there are plenty of welcoming groups that would be happy to share knowledge. There are also lots of opportunities to volunteer, such as doing restoration work, helping with field research or joining a group like the California Native Plant Society and helping with events and programming. The California Naturalist Training Program offers an in-depth plunge into being a naturalist.
Rozy Bathrick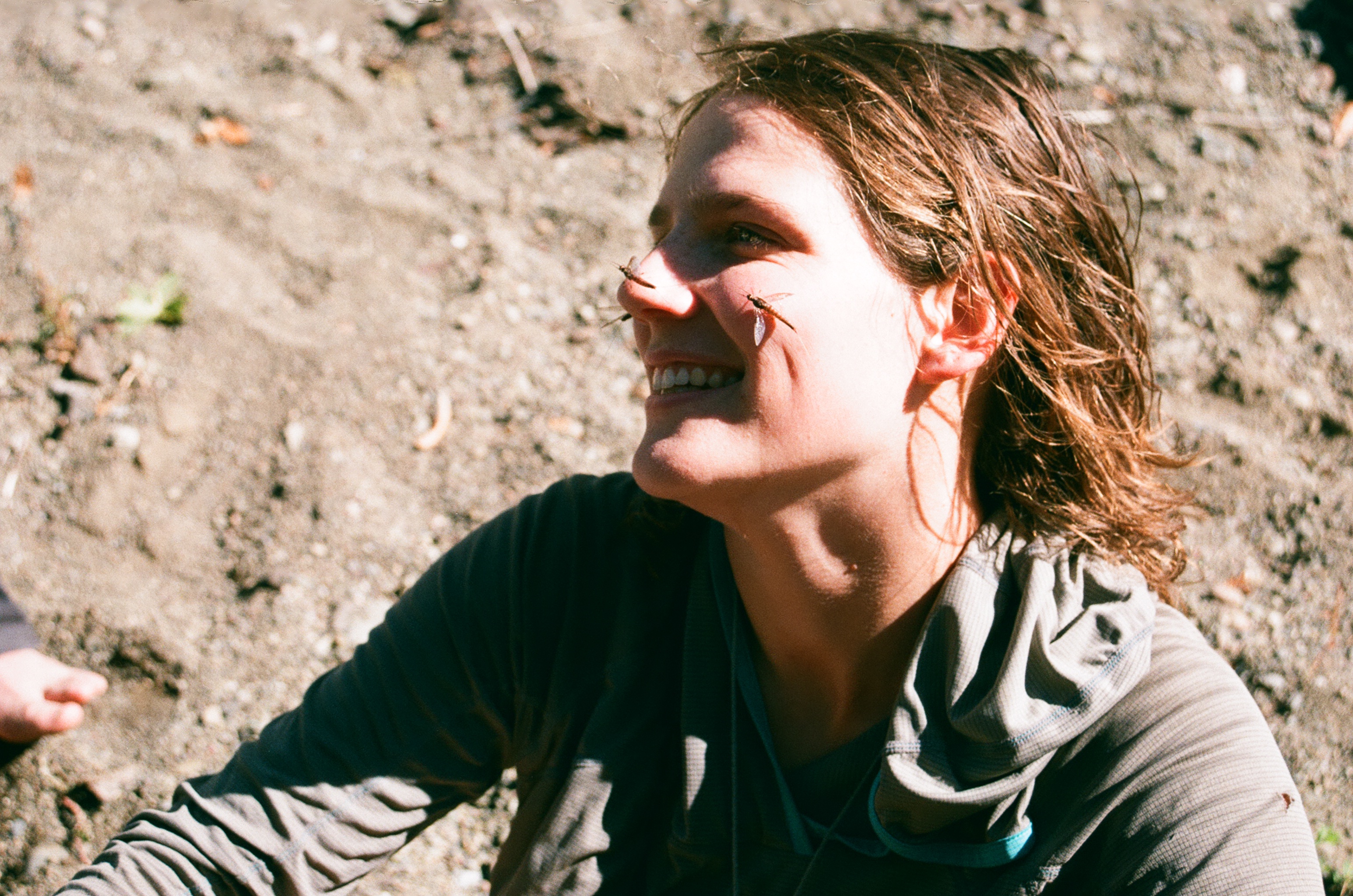 Community and naturalizing are intertwined for me, and I think whole-heartedly they feed each other. Sharing an observation, working through an identification, asking and answering questions - all these done with other people help create a personal relationship with the subject of your attention and with each other. I have countless memories with friends that involve discoveries of the natural world, and relationships with organisms that derive from an experience I had with another person; each grounding me in a feeling of trust and wonder. Building community- be they using an app, a field course, professional setting, a workshop, a commitment amongst friends - is how to begin.
I see the moment I leapt from being an outdoor enthusiast to a naturalist as when I began to truly believe I possessed or could harness the skills to deepen my understanding of the natural world. I have worked to encourage that spark in students of Natural History Field Quarter as a Course assistant, participants on Wilderness Orientation as an instructor and director, and conservation methods as a seabird researcher at Año Nuevo Island.
Tamia Marge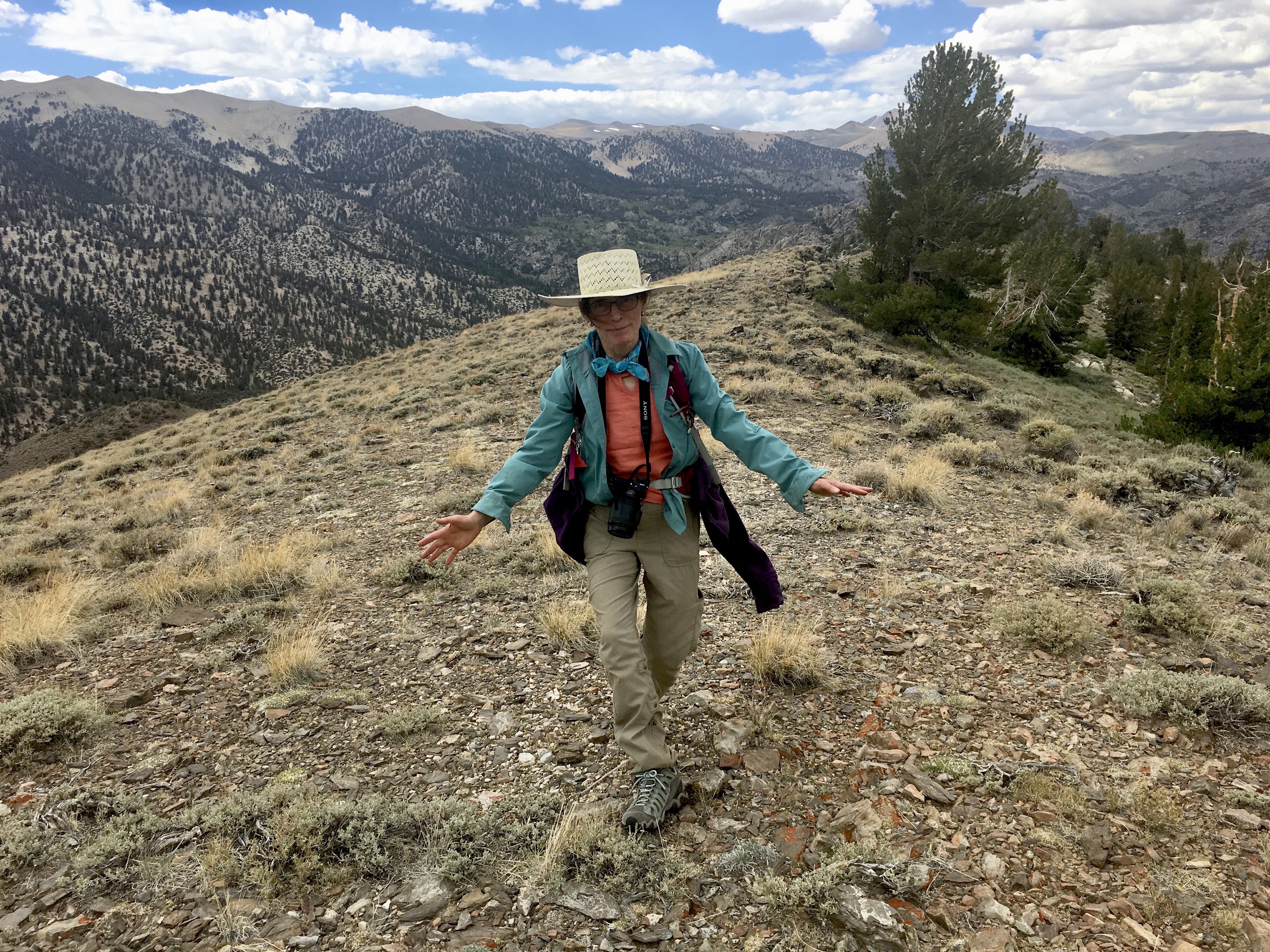 Naturalists love nature for what it is. For traipsing through the woods. For being part of something greater. For exploring with friends. For inquisitive minds. They're tied by the love they feel for the natural world and those around them. 
I live on a ranch and manage the land. Sometimes management is more about making a few big decisions and then watching to see what happens, and sometimes it is about pushing gently but persistently, like pulling the bully weeds so other plants have a chance, and watching gradual change.
While my most rewarding time is spent alone in the field, I must admit to being grateful for the company of keen minds. One memorable walk I had was with two friends when we spent a day doing a redwood transect walk. Fitting my definition of a high quality walk, we covered 3 miles in 12 hours, so much to look at, so much to see. Their experience being up close and personal with the redwoods to the south made for good context in which to see our forest. Their willingness to be open and share their ecological understanding really reminded me that naturalists have true connections to the outdoor world.
Linda Brodman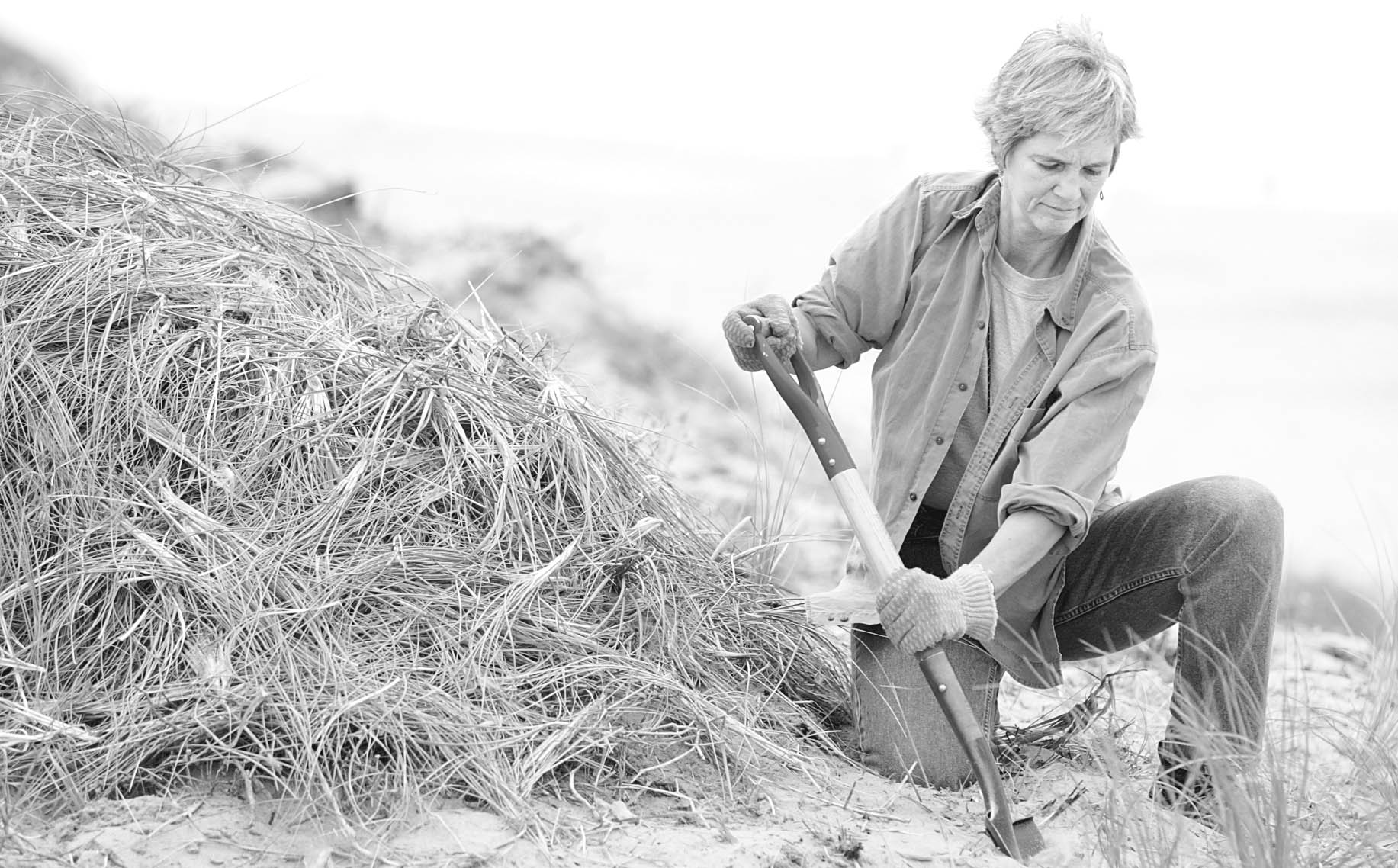 I am self educated in ecology, but my skills as a nurse transfer disciplines well. You have to be observant, recognize patterns, use all your senses, have critical thinking skills, curiosity and need a sense of the unknown to seek it out and look closely. I started looking at nature more closely after being a nurse for 20 years because I wanted more life beyond nursing so I joined the naturalist community later on in my life. I started off on a wildland restoration team and eventually got to lead my own team where I led the removal of invasive plants to open up some new habitat. 
Natural history takes caretaking and stewardship. The relationships in our community are important because we all have expertise and non-developed areas of knowledge which strengthens us as a whole. This creates an environment that's welcoming to everybody no matter where they're at in life. And as the current Santa Cruz CNPS with personal experience I can say anyone, of any age, can join the community if they shift their focus to include the outdoors.
Giving Back
Ken Kellmen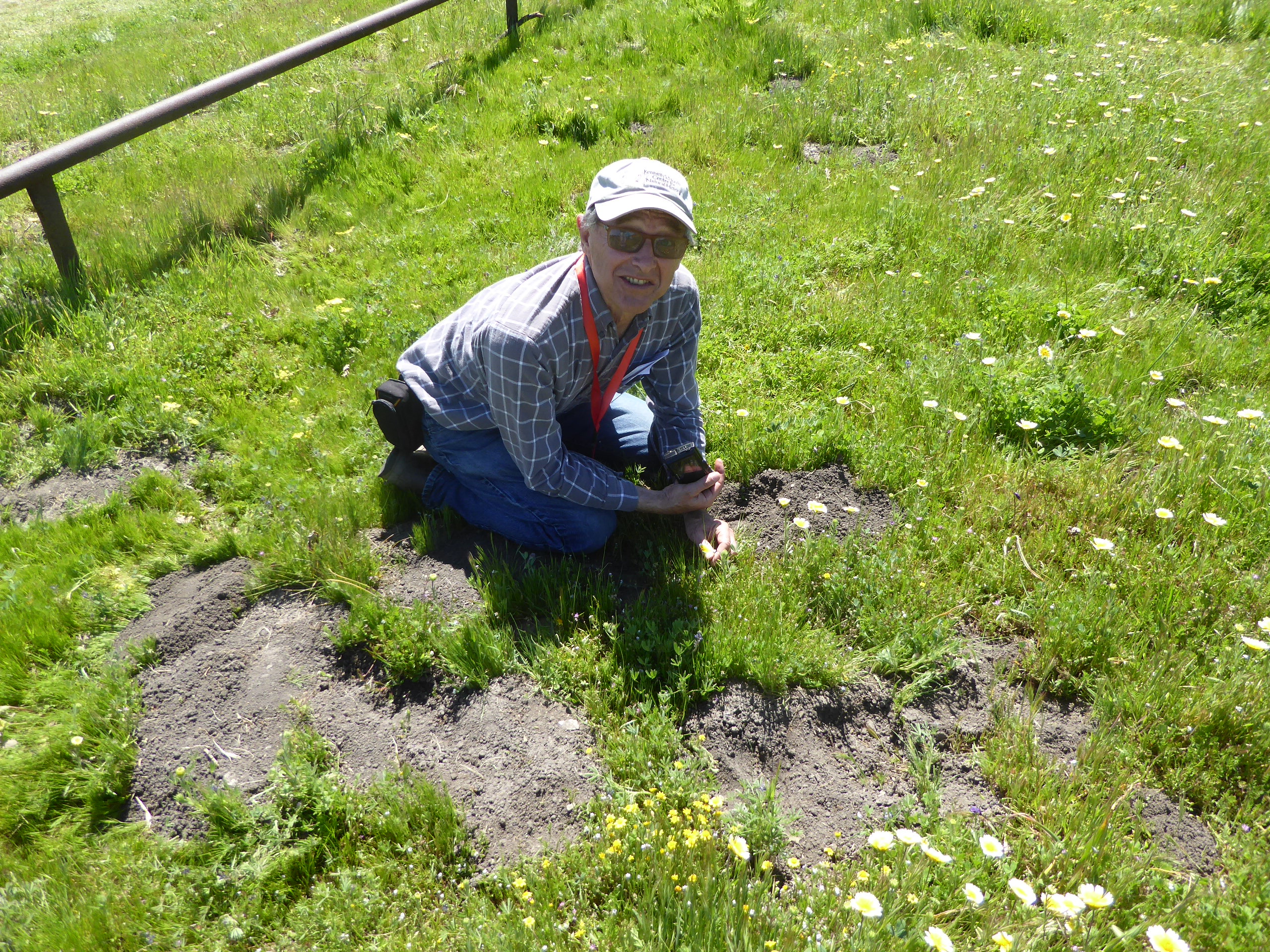 We can keep natural history relevant by being an ambassador. When someone asks what you've found, give them the hand lense, give them the binoculars and then tell them to look for themselves and share what they see. Clubs are also a wonderful way for young folks to meet experienced naturalists who will very happily tell them things they've learned or seen and tips on how to become a great naturalist. Both parties will be content as knowledge is being shared and kept relevant. 
Another way I've contributed to our community is with my collections. I've spent endless years studying bryophytes and lichens, all while collecting, labeling, and preserving them. I'm mostly self taught, but I am quite passionate about botany and creating a nonvascular plant collection for someone to go through in the future. Having collections is vital because it gives us a look into the past and it is one of the greatest gifts a naturalist can create. 
Larry Ford
Advice I often give is to remain a student, but find confidence in knowledge learned. Find a mentor or two and continue to offer your help. Ask questions about how they explore and understand nature and when you find a good mentor keep in touch. To navigate to a rewarding and effective career, you have to try out different roles and topics. Many people who hear that scientific research is the best path, and study toward that goal, later discover they are not suited for that role. Try a few different roles and topics, and persist until you understand them. Then watch for opportunities that you might not understand. Ask mentors which path would work for you - they're there to help guide you.
I have found myself giving back by teaching students with Ken Norris, taking on apprentices and being a mentor. I include stories of field experiences and how to be an effective consultant. I regularly apply the lessons I learned about keeping field journals to my notes from conversations and field observations for my work which will help the people I advise.
Grey Hayes
I worry that knowledge we have gained will become lost. We need to keep what we have learned while we add on new discoveries. For example ranchers have lost a lot of their acquired knowledge about the land. Many rancher families have been living on the same land for generations and have learned a lot about it so they are naturalists in their own right. However now there are fewer ranchers and many farms are managed by larger companies so all that information they've obtained is becoming lost. 
It is important that we bridge the gap between old and young naturalists to keep the knowledge we have learned circulating and available. Many well established naturalists don't know the faces of the younger generations. Perhaps this is because young naturalists are afraid to reach out, but they shouldn't be. Older naturalists are springs of knowledge who are gushing to share. By taking part in this community and using this knowledge to their advantage, the next generation of naturalists will be able to take long strides in terms of conservation and preservation because they are backed by this wealth of knowledge.