Julie Sidel: Opening Doors to the Natural World
by Tatjana Beck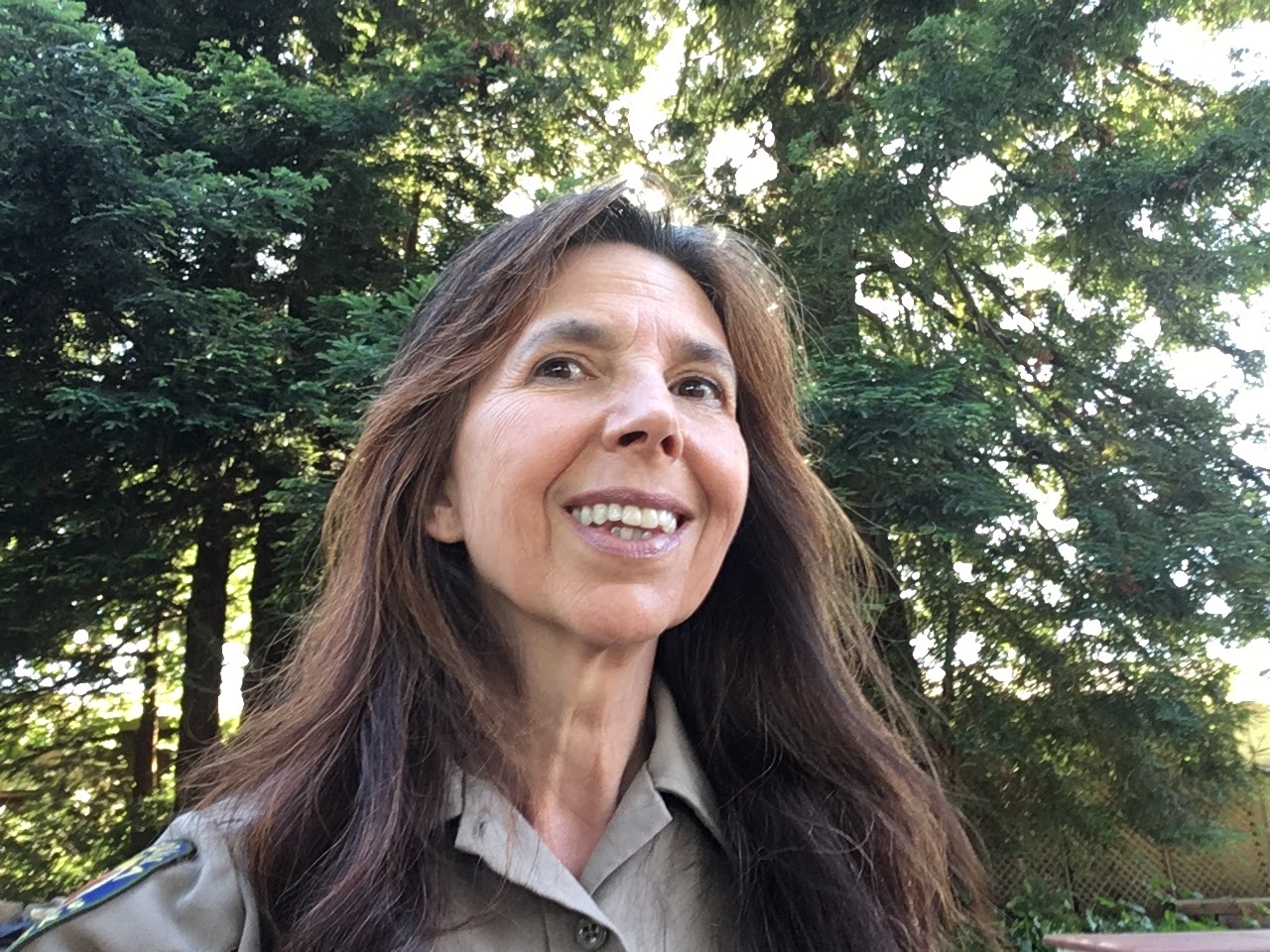 As a parks interpreter, Julie Sidel has played a key role in helping people form connections with nature and history in Santa Cruz County for over a decade. Julie grew up in Pittsburgh, Pennsylvania, and studied to be an archeologist for many years. However, on one archeological dig surrounded by researchers she felt that something was not right: this was not where she wanted to be in her career. So, after the Loma Prieta earthquake in 1989, she moved to Santa Cruz and started a job as an environmental educator. Driving through the fog with redwoods looming on all sides she thought to herself that this couldn't possibly be real. This impactful moment, along with many others, helped Julie realize that what she wanted to do was help other people have these same experiences - she wanted to be a parks interpreter.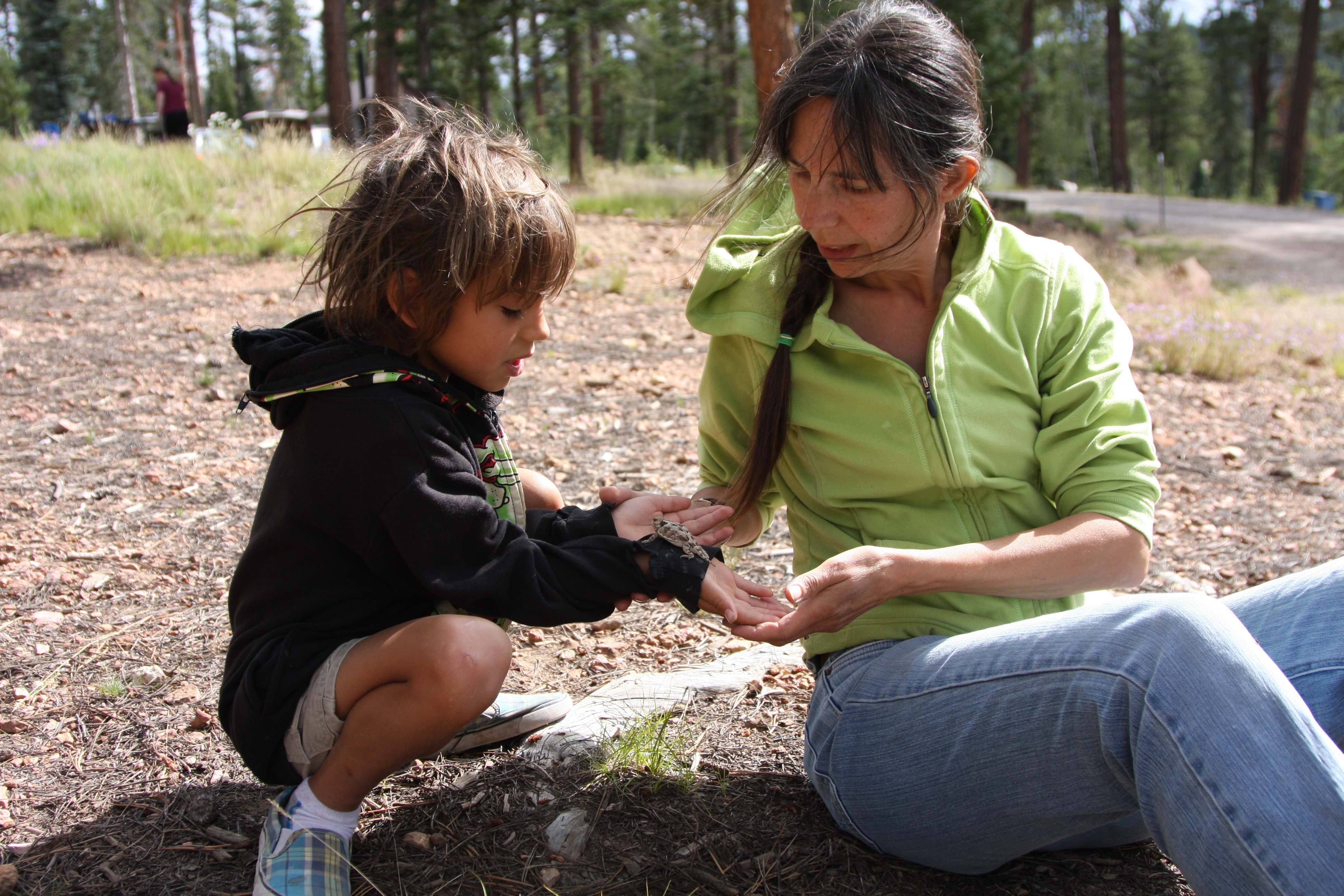 Having a background in anthropology, she first found work at the Santa Cruz Mission State Historic Park, a perfect fit. The mission features a restored austere single-story adobe building with the story of the Ohlone and Yokuts Indian experience exhibited inside. As an interpreter, Julie's job is to connect with the public and help people to build a connection with our cultural past. She is a part of a larger web of researchers, scientists, and students that connect with public schools, wildlife programs, and nature enthusiasts.  She bridges the gap between researchers and state park visitors through her stewardship and passion. Julie can be found teaching about California Native Americans, singing along at campfires, or exploring the natural world. 
Julie was one of the first people to provide our community with comfort after the devastating Big Basin wildfires. Julie has a long history with the oldest state park as she helped plan it's centennial celebration. It was during this time that she realized that the interconnection between people and the natural world is incredibly important and interesting. She can no longer experience the natural world without seeing history and seeing human impact, they're intertwined; a message she carries with her in every conversation. 
Through her tireless efforts in the state parks community and her brilliant community outreach, Julie has touched many lives and is committed to taking care of, and teaching about, the open spaces we all love so they can be preserved for future generations.